Nicolas Lavarenne Receives 2013 Prix de La Napoule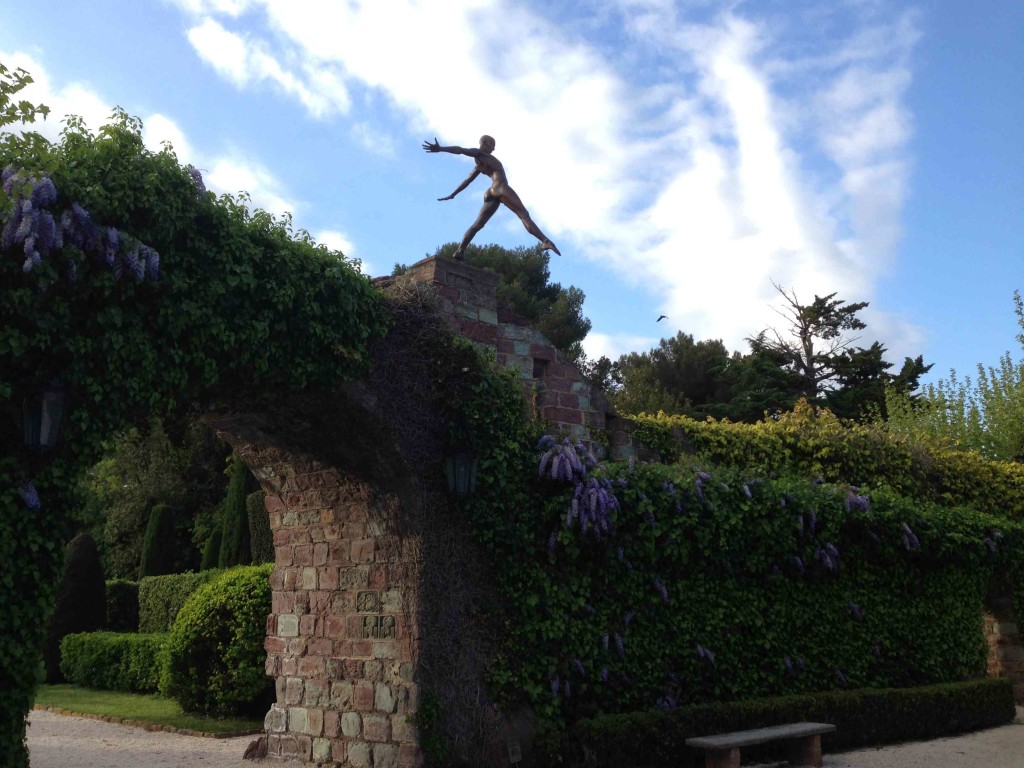 The La Napoule Art Foundation Board of Trustees is pleased to award French sculptor Nicolas Lavarenne the 2013 Prix de La Napoule. This prestigious prize provides an accomplished sculptor with an exhibition and one-year residency at the Château de La Napoule in France.
Lavarenne is best known for his monumental, bronze figures. His highly technical sculptures, with their elegant, muscular forms, suggest a Renaissance respect for the human body. And yet Lavarenne's gift is to humanize these idealized works. By catching his subjects in the middle of activity, Lavarenne creates a powerful interaction between expression, pose, and environment. Each sculpture seems to become a part of the world around it.
The result is a fascinating collection. Sitting on poles or hanging from ropes, Lavarenne's pieces command the viewer's attention upward. Frozen in time, these works tread on the ambiguity of motion – caught between taking off in flight and falling back to earth.
In recognition of this tremendous talent, the LNAF Board has purchased Lavarenne's L'Arc Boutant (The Flying Buttress) to add to the Château's permanent collection. This work depicts a man dangling over a building, clinging to a rope in panic. The piece will hang from one of the Château's original Saracen towers. As President Noele Clews described, "Henry and Marie Clews spent twenty years restoring the Château de La Napoule, working to ensure a marriage between art and its surroundings. The technical mastery and playfulness of this spectacular piece stays true to their vision."
During Lavarenne's Residency, he will become an integral part of the Château's regular activities – interacting with visitors, conducting children's workshops, and exchanging ideas with other residents. He will also be featured in a large exhibition of his work shown throughout the gardens from April 26 – July 31, 2013.